Dreaming the Indigenous Dream Coloring Pages
Created by Indigenous artist Aly McKnight, this free 7-page coloring book was designed around the need to support parents in talking to their children about climate change. This intergenerational resource depicts images and words that define climate justice through an Indigenous worldview.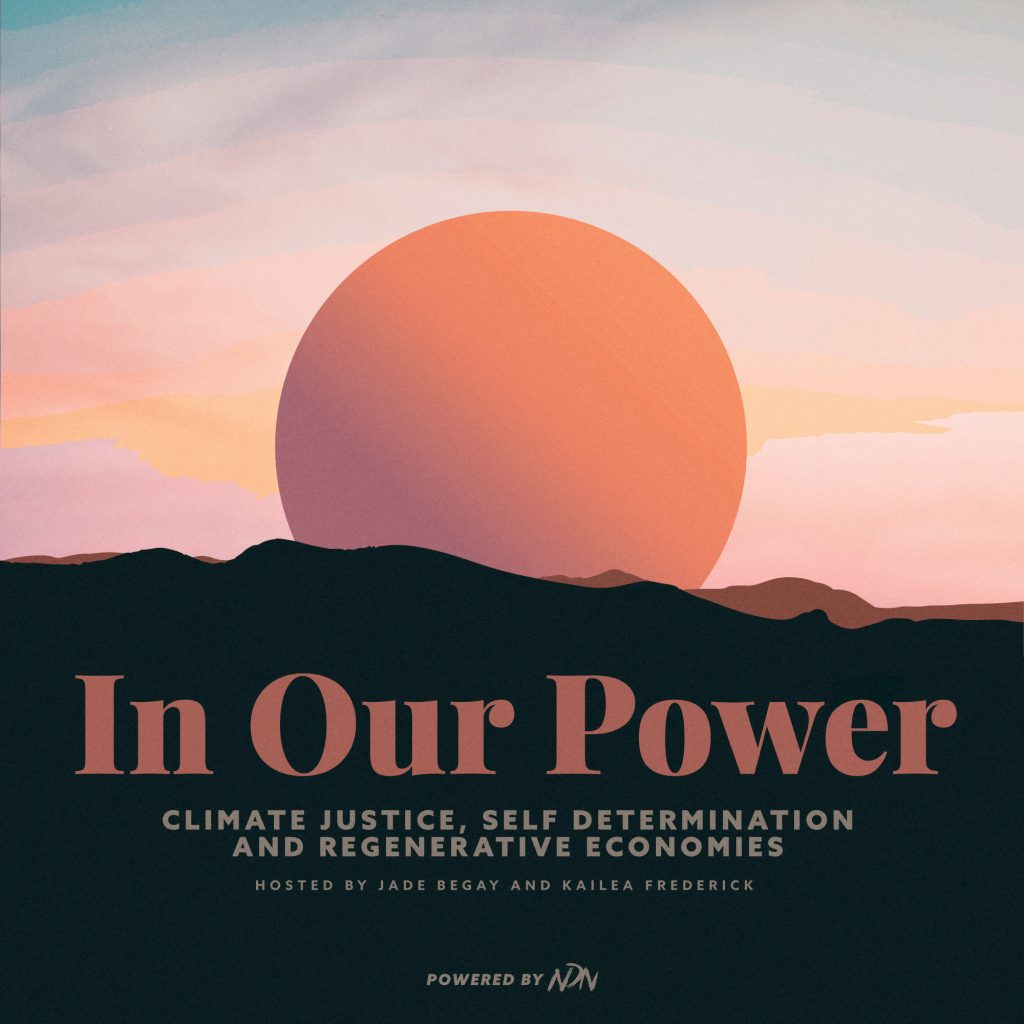 Podcast
In Our Power: Climate Justice, Self Determination and Regenerative Economies is an audio series that explores how Indigenous communities across our Nations are working to decolonize and make our values, cosmologies, and traditional governance the foundation of how we live our lives, by transitioning from relying on economic systems that decimate sources of life to building economies that support the health of the land and people. We are inspired by the brilliant work happening across our Nations to defend, develop, and decolonize, and invite you to come along with us and explore the worlds we can create together when we stand In Our Power.